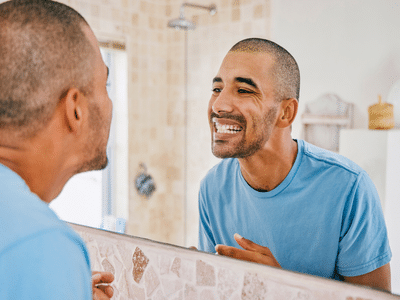 The short answer is no, but there is more to it than a simple yes or no, one-sentence answer. Teeth shifting is natural when you first get braces, they are moving of course, but after braces or if there hasn't ever been an orthodontic device installed shifting teeth is not a good sign. So, if this is something you've been experiencing, it's best to seek the help of an orthodontist or other doctor with gum or tooth specializations. Keep reading to learn more about why teeth shifting is a cause for concern and how to prevent it from Dr. Amir Davoody at Davoody & Hablinski Orthodontics.
So Why is Shifting Teeth a Problem?
Your teeth shifting can open the opportunity for decay and further gum disease. Especially if there is an existing level of gum disease, shifting can escalate the symptoms and worsen overall periodontal health. It can also cause previously corrected orthodontic issues to reappear or create new orthodontic issues that necessitate further treatment. 
Shifting can also cause discomfort within the mouth, especially if teeth are misaligned and hit the lips and cheeks at strange angles. This also typically leads to additional orthodontic treatment. Shifting can be a symptom of an existing dental condition and can lead to numerous more serious dental conditions in the future. The best course of action is to call your orthodontist or dentist and schedule a time to come and get any shifting of teeth professionally evaluated.